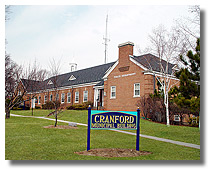 Union County, New Jersey, a 103 sq. mi. area just 15 miles from midtown Manhattan, claims a population of its own as 522,541 (2000 Census). Beautiful Elizabeth is the county seat for their County Manager form of government consisting of a Board of Chosen Freeholders (9 members elected to 3-year terms with 3 Freeholders running for election each year). The Board appoints the County Manager to administer the day-to-day operation of county government, which consists of 6 major departments and Runnells Specialized Hospital in Berkeley Heights.
Three subtribes of the Leni Lenape, (Algonquin for "men among men") were the inhabitants between the Hudson and Delaware Rivers at the arrival of the colonists. The Unami (Turtle tribe) occupied what is now known as Union County. In 1651, Dutch colonists purchased from Algonquin Indians all of the land lying between the Raritan River and the Passaic and extending indefinitely inland. They were unsuccessful in their settlement and in 1664, the English colonized what is now Union County. Union County and Essex County were separated in 1857.
In 1899, the New Jersey legislature passed acts making it economically advantageous for the communities to incorporate. Much of Union County took advantage of this opportunity.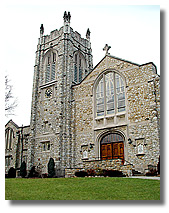 The historic restored Rahway Theatre, a vintage 1928 Vaudeville & Silent Movie Palace, is home to the Union County Arts Center. Boasting live performances and an original Wurlitzer organ of seven ranks, 500 pipes, and percussion, it has been played regularly since the 1960's restoration, and has been recorded by celebrity organists. Enormous sound and small size have earned it the name of the "Biggest Little Wurlitzer".
Leading business firms in Union County are Federal Express, General Motors, Interbake Foods, Inc, Lucent Technologies, Maher Terminals, Inc, Merck & Co., Muhlenberg Regional Medical Center, Novartis Corp., Overlook Hospital, Sea-Land Services, Inc., Schering-Plough, Trinitas Hospital, and Wakefern Foods, Inc.,
Union County's 21 Municipalities consist of:

Berkeley Heights


Clark


Cranford


Elizabeth


Garwood


Hillside


Kenilworth


Linden


Mountainside


Murray Hill


New Providence


Plainfield


Rahway


Roselle


Roselle Park


Scotch Plains/Fanwood


Springfield


Summit


Union Township


Westfield

[Back to Top]
Union County Links
Amateur Computer Club of New Jersey

BERKELEY HEIGHTS POLICE DEPARTMENT
Berkeley Heights Public Library
Boys & Girls Clubs of Union County
crhissoc - Cranford Historical Society
Junior League of Elizabeth Plainfield
Leader History of Pack 116, Roselle Park, New Jersey 65 years of continuous scouting history.
Rick Barry Biography Roselle Park (New Jersey) High School (1958-61). Only player in history to lead the NCAA, ABA and NBA in scoring; NBA 50th
Mayor Joe DeIorio of Roselle Park, New Jersey
Rees Jones, Inc. - Golf Course Design / Biography
Roselle Park Girl Scout Community
Scotch Plains Board of Education

Scotch Plains Library

Scotch Plains-Fanwood Junior Raider Wrestling
Township of Springfield • Community Organizations
Union County Economic Development Corporation
Union County New Jersey Genealogy PioneerFamilies/ Surnames. Vital Records.
Union Co. GenWeb History & History Society Page